 UCA empowers students to be positive, respectful change-makers by cultivating a healthy environment, a spirit of pluralism, a passion for learning and a commitment to social responsibility within their campus communities and across Central Asia. To complement their academics and research, students have opportunities to learn outside the classroom by engaging in multiple activities, clubs, leadership, and community services.
Students initiate various community projects all-year round — from providing academic support to local town students to collecting garbage from the streets. 
Students Showcase Cultural Diversity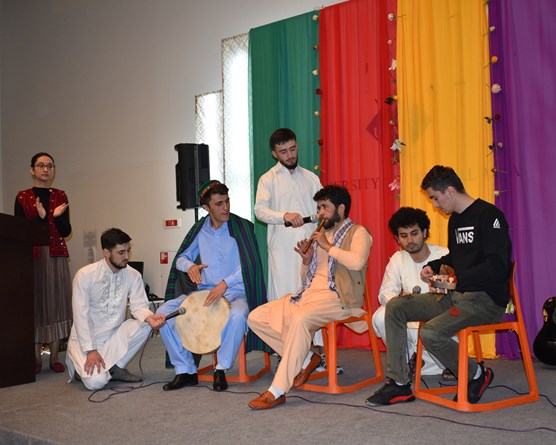 Students at UCA campuses come from nine different countries. They engage in various pluralistic activities including the celebration of national holidays, independence days, cross-cultural trivia nights, dancing events, and much more.
The video on left was produced by Shahnoza Riqamova, Communications and Media, Class of 2022.
Students form a vibrant and dynamic life within the campuses. There are various student clubs actively working in the spheres of dance, debate, Model United Nations, environment, science, arts, research, entrepreneurship, and more. 
UCA students travel around the world to participate in various events including Model United Nations, debate competitions, summer institutes, as an ambassador of UCA, and much more.