 Research Collaboration with Universities of Oxford and Cambridge
Oxford University's School of Geography and Environment and Cambridge University's Mongolia and Inner Asia Studies Unit recently hosted Dr. Kemel Toktomushev and Zalina Enikeeva, UCA's post-doctoral fellows from its Institute of Public Policy and Administration, to discuss research related collaboration. Whilst at Oxford, the fellows also attended two conferences- one on Desert and the other on Geohazards, which focused on integrating geoscience innovations in hazard, risk, and resilience.
Zalina Enlikeeva, who studied the role of women during the COVID-19 pandemic in Kyrgyzstan, expressed her delight at the opportunity to work with scholars from Mongolia, Japan, and the United Kingdom: "This partnership provides an excellent opportunity to share experiences on how residents of pastoral areas in Kyrgyzstan and Mongolia dealt with the COVID-19 pandemic." She and Dr. Toktomushev also highlighted the significance of collaboration between UCA and these universities in advancing research and understanding of critical issues in Central Asia.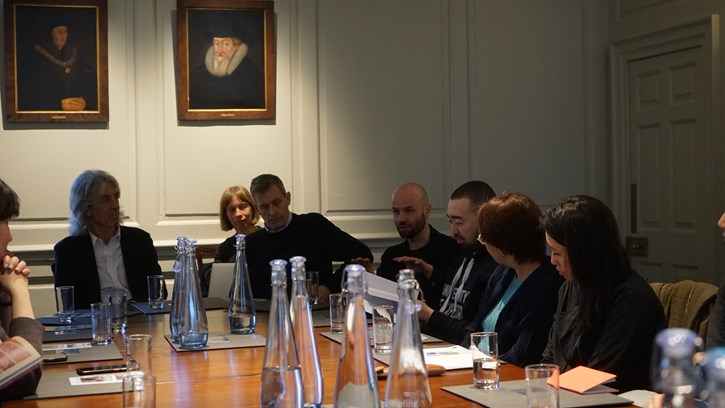 UCA research fellows meeting with representatives of the University of Cambridge's Mongolia and Inner Asia Studies Unit.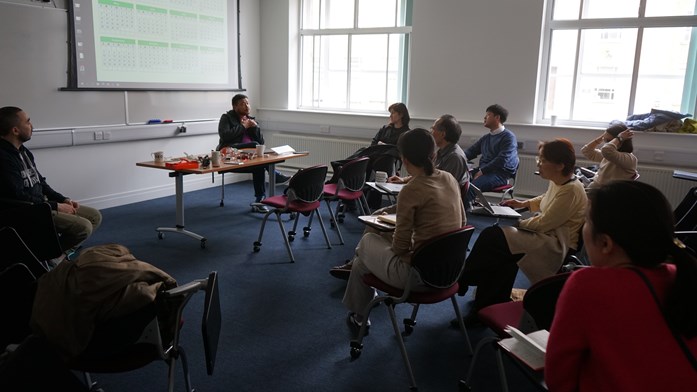 UCA research fellows in conversation with their peers at the University of Oxford.