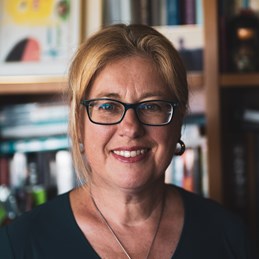 Dr Elena Kolesova is the Visiting Faculty of Communications and Media at the Naryn campus. She holds a PhD from the University of Auckland, New Zealand.  
 
Over the course of her academic career in New Zealand's tertiary institutions and overseas, she has had extensive experience in academic leadership roles, teaching at the postgraduate and undergraduate level, supervising graduate students, and in curriculum design and research. She designed and taught a variety of academic programmes and courses in Asian Studies, East Asian Popular Culture, International Communication, Intercultural Communication, Global Media, and Research Methods.  
 
Her research crosses cultural studies, media studies, intercultural communication, education, cultural anthropology, and history. Her research topics include ethnic media and multiculturalism in New Zealand and East Asia, diaspora studies, refugee studies, and popular culture. Her recent research projects include the reemergence of nationalism in Japan and Russia, and historical memory. She has published in the fields of Japanese/Asian studies, Japanese history, East Asian popular culture, ethnic media, and intercultural communication. She is an Associate Editor for the New Zealand Journal of Asian Studies and a member of the Editorial Board for The New Zealand Language Teacher.  
 
In addition to her academic career, she works with the New Zealand-based NGO - Aotearoa Resettlement Community Coalition as a consultant. In 2014, she received the Unitec Institute of Technology's Senior Executive award for Courageous Conversations About Race, and in 2017, the Best Supervisor award.