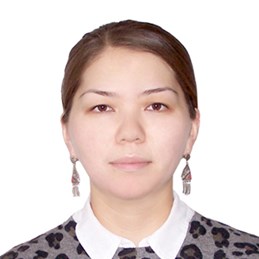 Chynara Turatbek Kyzy is the Head of Student Recruitment at the University of Central Asia. Prior to joining UCA, Turatbek Kyzy worked at the Danish Institute for Human Rights on Component 1 of the Promotion of the Rule of Law project, the Embassy of Japan in the Kyrgyz Republic, and the SOS Children's Village in Bishkek.
As part of her Master of Science degree in International Cooperation Policy, she submitted a thesis on "Inconsistency of Academic Major Choice and Post-Graduation Employment: The Case of the Kyrgyz Republic". She studied the factors influencing the undergraduate major choice of freshmen students.
Turatbek Kyzy holds an MSc in International Cooperation Policy from the Ritsumeikan Asia Pacific University, Japan, and a Specialist degree in the sphere of International relations from the Kyrgyz Russian Slavic University.