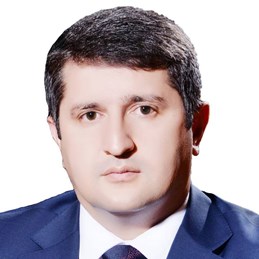 Dr Anvar Safarzoda is the Head of the Education, Culture and Information Department of the Executive Office of the President of the Republic of Tajikistan, a position he has held since October 2022.
Dr Safarzoda has an impressive record of contributions in law and education in Tajikistan. He served as Associate Professor in the Department of Criminal Law at Tajik National University from 2012 – 2015, becoming Head of the Department in 2015.
Dr Safarzoda received his PhD in Law from Tajik National University in 2011 and is the recipient of an award of Excellence in Education and Science of the Republic of Tajikistan (2015). He also received the State Award for Young Scientists in the Field of Science and Technology (2016).